Sunscreen – You Can't Be Healthy Part 2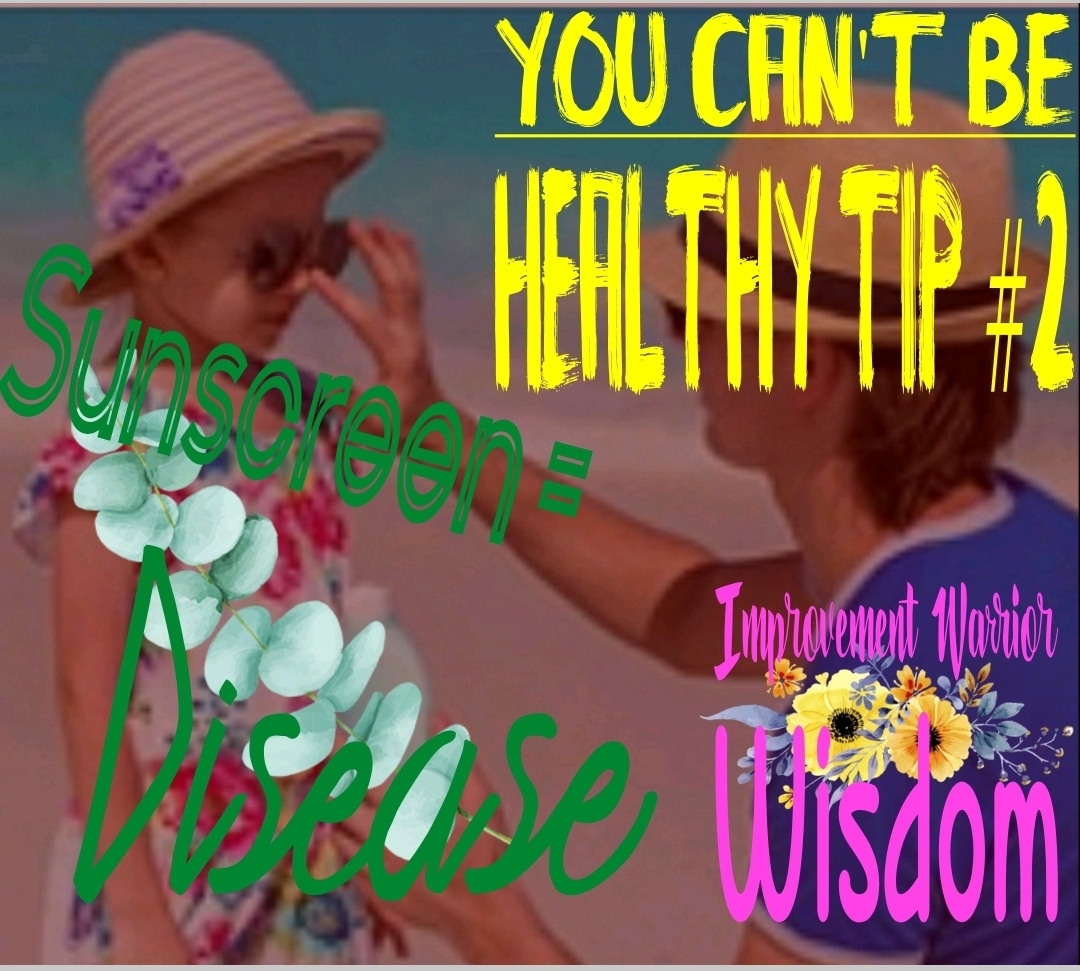 If you do both, sunglasses and sunscreen, you are better off being inside because all the sun's benefits just become detriments to your health.
This is part 1 of Sunscreen. We are going to go deep into the toxic chemicals contained in these toxic products.
A study from 2019 found that these chemicals enter the bloodstream in massive amounts after just one day or one use. Four super common chemicals (avobenzone, oxybenzone,
ecamsule, and octocrylene) were found to exceed FDA safety limits in subjects' blood. With just one use.
Oxybenzone has been linked with hormonal disruptions in adults and kids, as well as lower sperm count in men and raised estrogen levels in both sexes. The most extreme cases report infertility. It is known as an 'endocrine disruptor'; your endocrine system is what produces your hormones, so basically everything about you- sleep, metabolism, fat storage, thyroid function or non-function, etc……..
Ecamsule is currently being investigated by the FDA as an ingredient they want to take completely out. This started in 2015 and in summer of July 2019 (last date I found anything on it) they are still debating. Yet they still say put your sunscreen on because even though a JAMA study concluded it is absorbed by your body, they do not know whether that affects a person's health. they also say "given the recognized public health benefits of sunscreen use, Americans should continue to use sunscreen and other sun protective measures as this important rulemaking effort moves forward."
Can you say: Human Guinea Pigs?Â
But hey, that is the FDA!
Ecamsule is also in several of L'oreals products and they have been attempting to get a certain amount in their products but still meet with approval. So you must read ingredients. It is a lot like the food industry- a package can say ZERO TRANS FATS if per serving it is under .5 grams> many companies will adjust the serving size to fit under that. Sounds like L'oreal is doing the same. Big companies like that usually only care about one thing: $$$$$$
Octocrylene was banned recently (March 2020) by U.S Virgin Islands (along with oxybenzone and octinoxate). It has been shown to cause DNA damage to certain sea creatures. The virgin Islands only allow mineral based sunscreens.
Other ingredients to watch out for: And these are all approved by the FDA
Avobenzone
Cyclomethicone (cyclopentasiloxane)
Formaldehyde (Diazolidinyl urea, Quaternium-15, DMDM Hydantoin and Hydroxymethylglycinate):
Homosalate
Methylisothiazolinone
Microbeads
Nano particles
Octinoxate (Octyl methoxycinnamate)
Parabens
Phthalates
Quaternium-15
Retinyl Palmitate
Sodium Lauryl (laureth suffate)
Clear Zinc Oxide
Our skin is our largest organ and one of the most important. I always say if you wouldn't eat it don't put it on your skin. This is why I only put coconut, jojoba, olive oil, almond oil and essential oils on my skin.
Skin cancer isn't caused by the sun. Part 2 we will dig super deep into skin cancer. It's the chemicals found in sunscreen that enter your bloodstream and that block the vital Vitamin D rays (the vast majority of cancers all are associated with having low Vitamin D levels). Vitamin D will be another future part as well.
You don't want to burn.
I get that.
A solar callus built up you must.
How?
See sunrise every morning. This is my #1 tip for overall health. Do not miss it.

Then be out for early sun as much as can and as naked as can (Get a Kiniki). This will typically be 8-12 pm but will differ based on lattitude, time of the year, and skin type (ie super white people the earlier will be better before more powerful UV shows up).

Then be out for late PM sun about 2-3 hours before sunset through sunset.
Then once you build up that solar callus you don't have to worry about burning. Plus you can be out longer when the sun is strongest and the most UV light is present.
UV light is not bad. It is one of the most beneficial frequencies for our health.
References
https://jamanetwork.com/journals/jama/fullarticle/2733085
https://academic.oup.com/jnci/article/97/3/161/2544132
https://stream2sea.com/the-triple-threat-oxybenzone-octinoxate-and-now-octocrylene/
https://thedyrt.com/magazine/lifestyle/oxybenzone/
#SunlightWithYun #VitaminDWithYun
.


Want to get started with your training with us?
Download the free ebook taking you through 17 steps to becoming an Improvement Warrior and a Mitochondriac. Remember it is not just about Food and Exercise. Don't fall for the lies. Download here.
.


Want to get started with your training with us?
Improvement Warrior Fitness Adult Strength & Conditioning: New Albany Small Group Personal Training | 2-week Complimentary Trial |
Improvement Warrior Athlete- Youth Sports & Fitness Training (8 & up) (new website will open)
Nutrition Help: Just Cleanse Nutritional Cleansing Challenge |47-Day Ketogenic Diet Challenge |
Health, Fitness, nutrition information- Fill out your name and email below to join our newsletter
Not doing anything is not an option!